Alberta's Badlands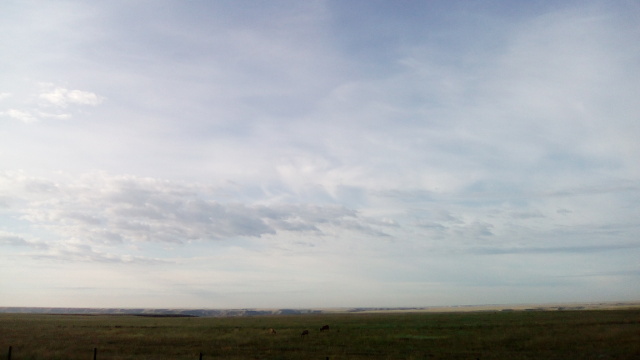 Alberta is a big and geographically diverse province. Large swaths of the southern portion of the province are badlands. These areas make an interesting contrast to the surround prairie, as the bare cliffs of the rockbed are usually exposed. You can see the various strata of sedimentation along the hills here. The fact that these strata were so well preserved is another thing that make this area interesting, because the badlands are hotbeds for Cretaceous-era dinosaur fossils. The Royal Tyrell museum is well worth a trip if you are interested in this sort of thing.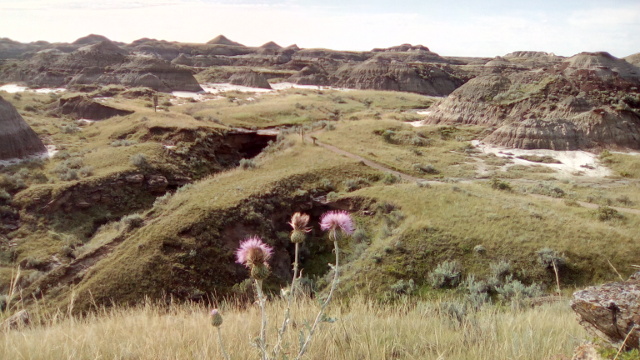 There were other things to see on my trip, and another 4 hour drive ahead, so I only spent a few hours in this area. The next stop was Waterton National Park: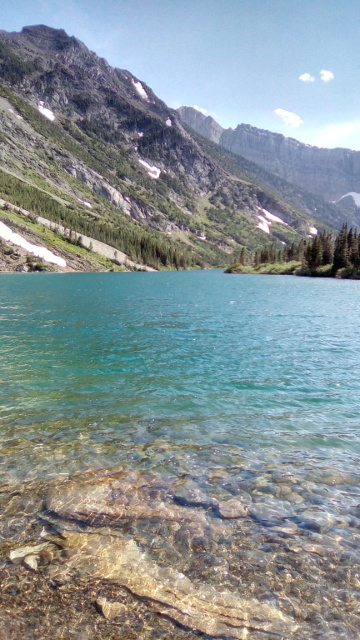 Waterton National Park
Waterton is the smallest and perhaps the prettiest of the national parks in the Canadian Rockies. The park itself is centered around Waterton village--a mountain tourist town similar to Jasper or Banff, but much smaller in scale. Many of the trailheads are only accessible by shuttle, and there are a limited amount of spots on some of the trails, so trips should be booked in advance.
The first hike I went on, Crypt Lake, is--according to some magazine--the best hike in Canada. I am not sure if that is true, but I was certainly a great hike. Accolades like this do not come lightly, and the ferry you have to take to get the trailhead was crowded.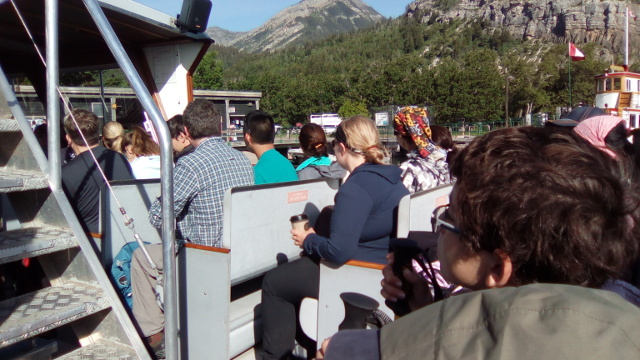 I managed to get ahead of most of the crowd, and was able to enjoy most of the trail undisturbed by anyone.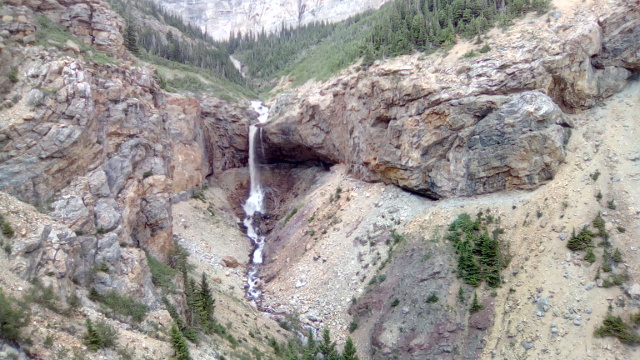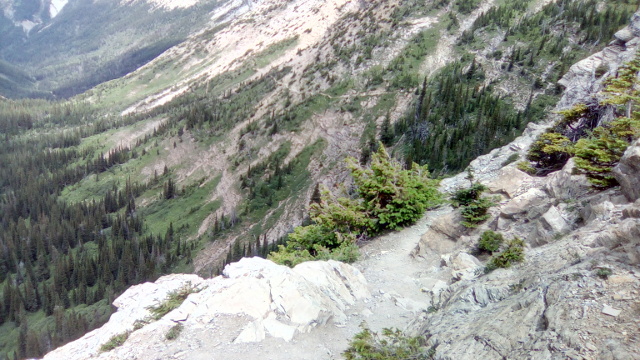 Before you reach the summit there is a 40 foot rock tunnel you need to climb through, followed by a shimmy across a cliff edge. This was fine going up, but on my trek back down the tunnel was very congested. Only one person can get through at a time, and there were about 20 people on each side who wanted to get to the opposite side, which was a bit nerve-racking.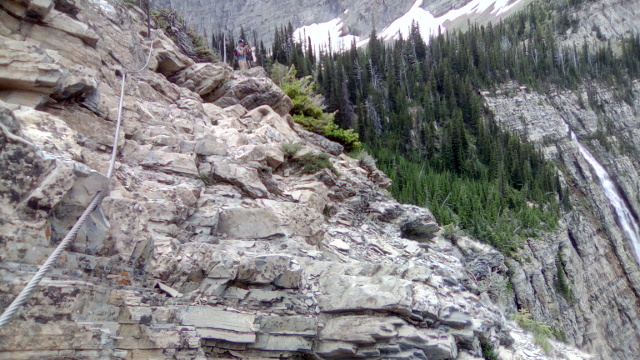 The trailside was covered in wildflowers, notably beargrass. These are things that look like giant dandelions.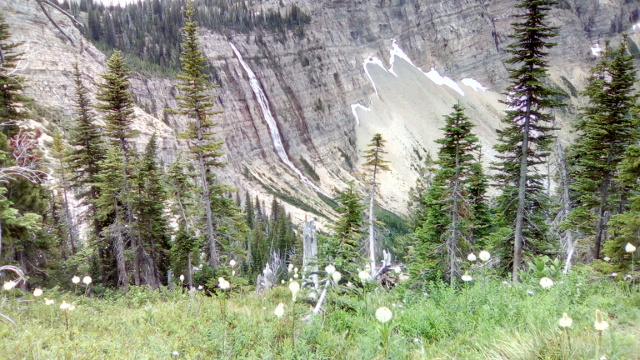 The trail was beautiful, and took about 6 hours to finish. After I reached the bottom I had to wait for the ferry to return.
On my second day in Waterton I hiked the Carthew-Alderson trail. Along the way I hiked to the summit of Mount Carthew and then down through a mountain valley containing I think four separate lakes. This one was also a 6 hour hike.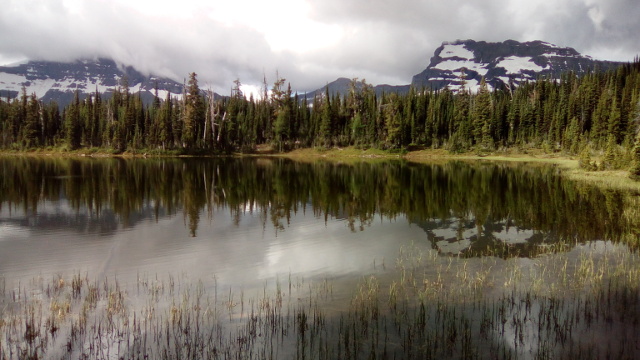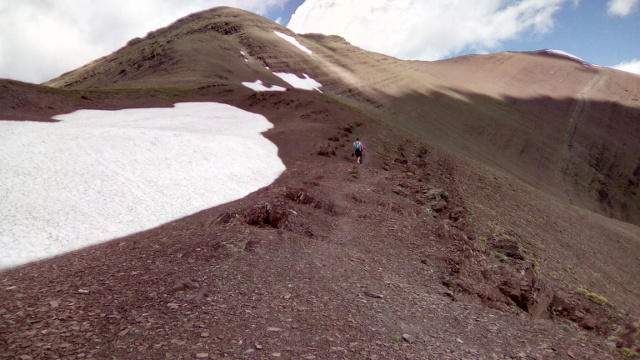 The views at this point became breathtaking.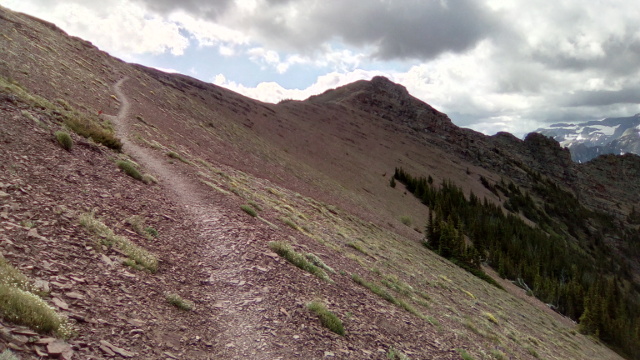 As I was hiking along the rocky side of the mountain I came across a strange rodent I had never seen before. It looked sick or injured, and it rolled over on its back and stuck all four legs in the air. Two of my fellow hikers stepped right over the little thing without even noticing it was there. It later occured to me that what I had seen was the animal playing dead.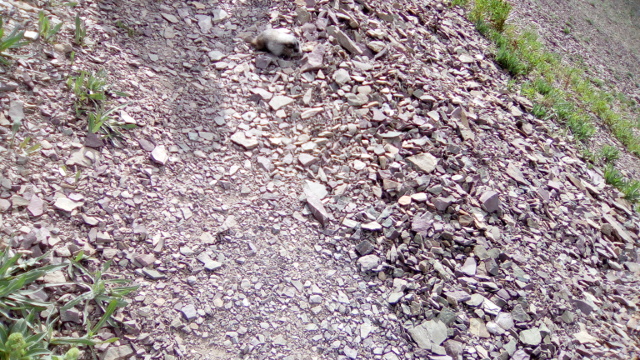 I was not alone when I reached the summit. A marmot was standing at the summit of the mountain. I had lunch there and spotted two more.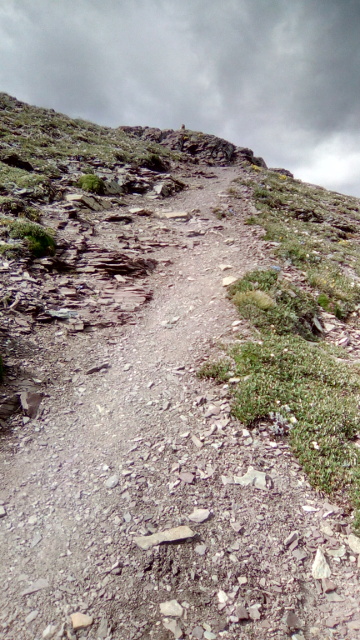 Parts of the trail were still under snow--treacherous hiking without crampons. It is always interesting to visit a winter environment in the middle of summer.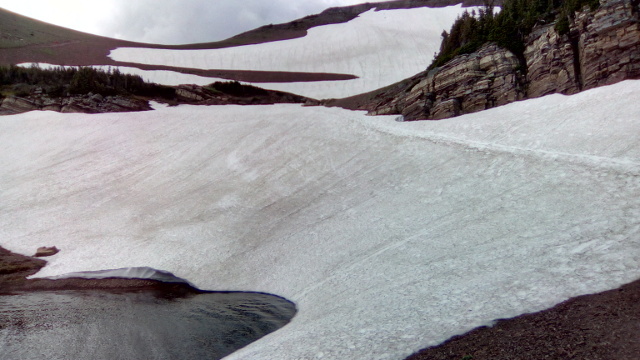 On my way down I spotted a herd of bighorn sheep.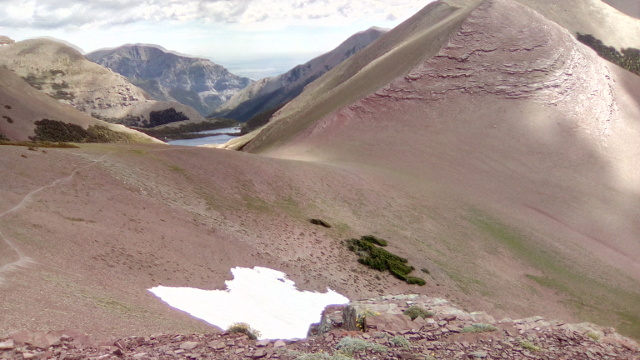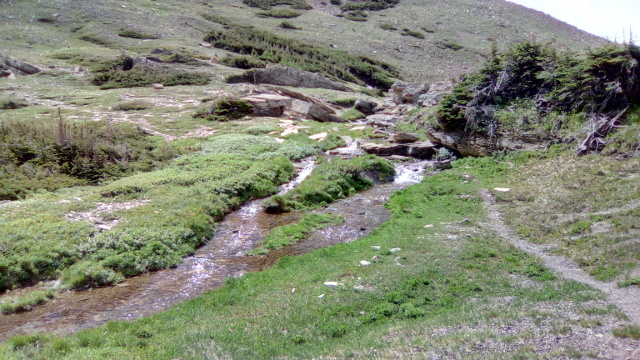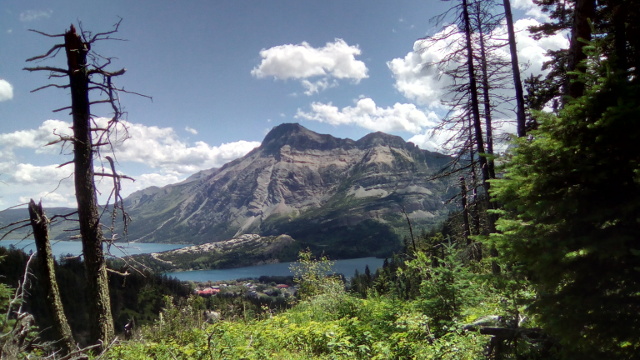 Jasper National Park
Jasper is a very large park composed of around five geographically distinct areas. The part of the park I camped at was near the Columbia Icefield, a vast glacier field nestled in a valley of various large mountains. You can hike up to the toe of the glacier from the highway in about an hour, although you might want to wear a sweater as glacier wind is, well, cold. The glacier is currently receding at a rapid pace, and it seems like only a matter of time before plant life starts to move into the area currently occupied by the glacier.
On the fourth day of my trip I hiked up Wilcox pass. I had been here once before, and I think that this has got to be one of the nicest places on earth.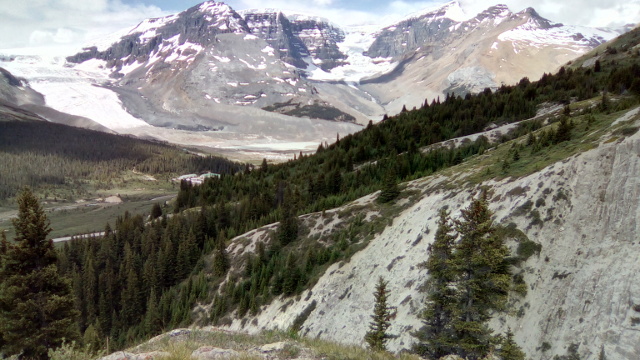 The area is home to countless rodents. It is hard to look in any direction without spotting a ground squirrel running into a burrow. This abundance means that there are also large predators in this area. I spotted bear and wolf tracks all over certain areas. I also drove past a bear on the side of the highway on the way into the park. Luckily we didn't have any personal encounters with these animals.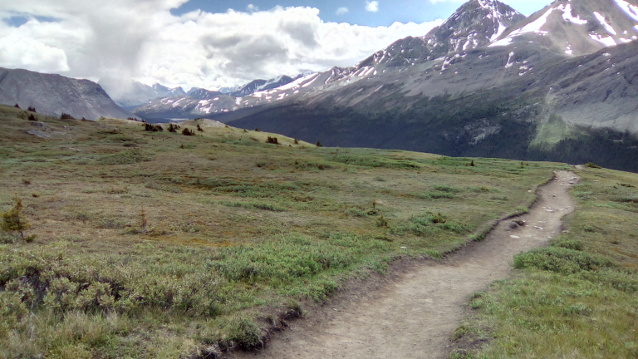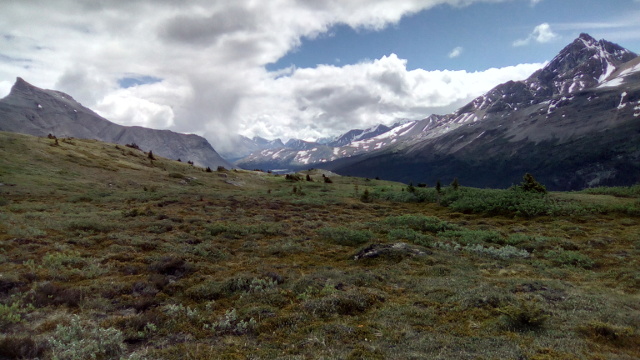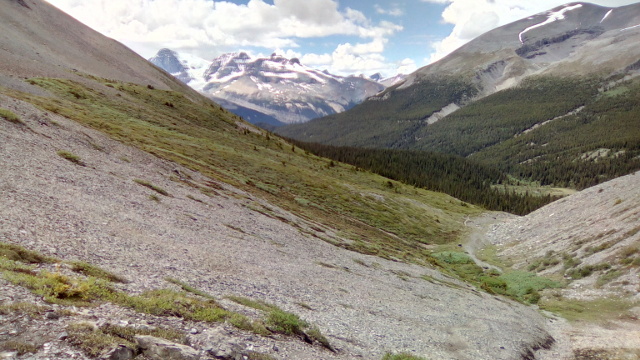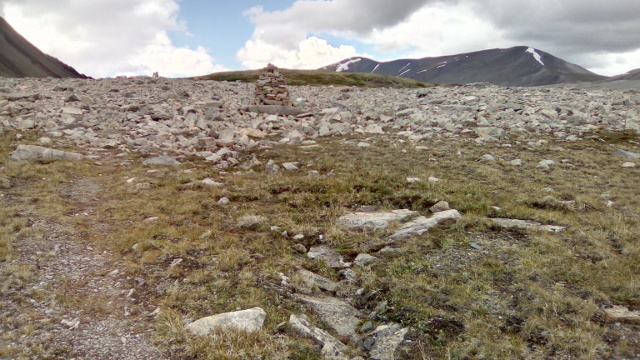 There was a section of the trail strewn with boulders where I found many fossils. One rock I found seemed to me to contain a fragment of a femur bone of some animal, although I could be mistaken. I also found what appear to be some sort of fossilized worms: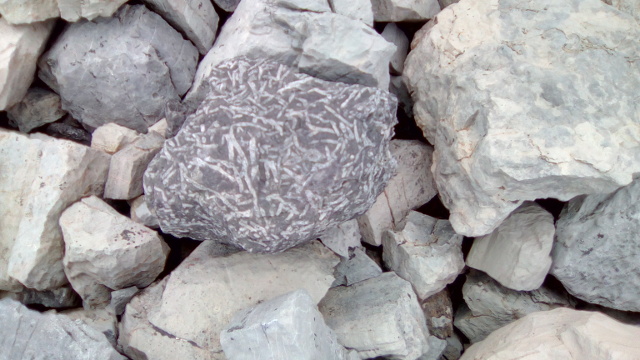 This one took around 6-7 hours, and after I got back to the camp site I was exhausted. All told, I hiked about 30 hours this week. Seeing the variety of Alberta's wilderness was certainly a refreshing experience.